ProtoPenny is specifically designed to emulate entertainment shopping industry, and not like others who only do is to clone one another, or even worse to mistake a fun-loving entertainment over a boring office-cubicle-looking design. Demo Link. Buy Link.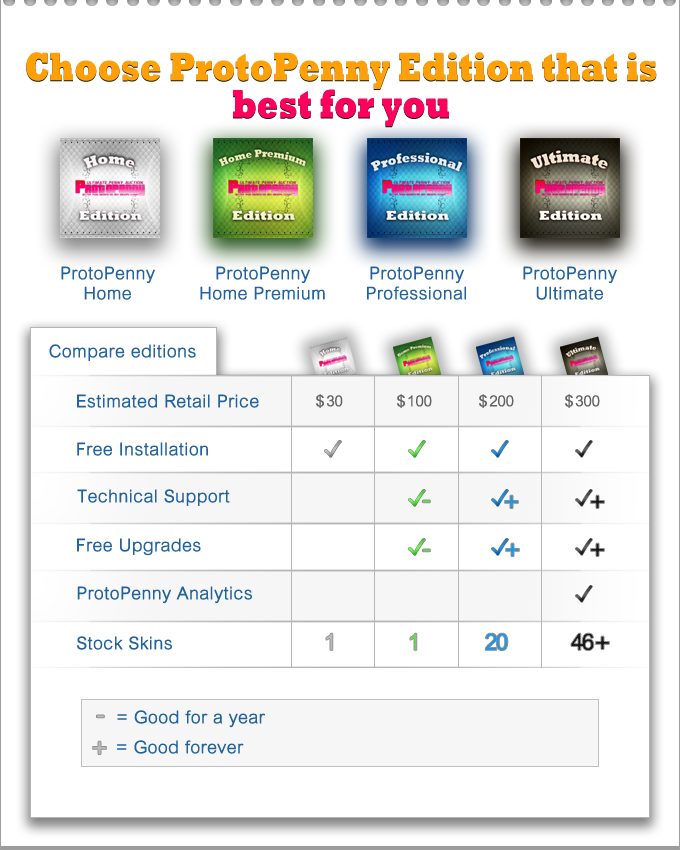 ————————————-Start of Spotlight Features————————————-
Full-Featured Penny Auction System (bid and / or buy it now)
Auction Methods (Seat, Free)
Auction Formats (Penny, 2cent. 6cent, 10sec, 15sec, 20sec, NailBiter, Beginner, Open)
Buyers can pay with Credit/Debit Cards, Paypal, AlertPay, iKobo, PayFast, MoneyBookers, PayGate.co.za
Complete Skin Engine (easy-to-redesign your site directly from admin panel)
Complete Help System
Complete Newsletter System
Complete Credit System
Complete User Score System
Complete User Referral/Affiliate System
Complete Invite/Promo Code System
Complete API System to let any sites cross-interface with yours
Tmatics System (a.k.a. BidButlers, AutoBids, AutoBots, etc)
Twitter Integration
RSS Feed
Intelligent Search Engine
AdSense Integration
Linked Partners Page System
SMS Integration (allows bidding by mobile text-messages)
External Linking System
300+ various user and admin toggles for the swift and easy usage and administration
————————————-End of Spotlight Features————————————-
NOTE: this is the only script that runs on less powerful servers as its written from ground up to avoid over-bloating the database tables!
It's a very compact and lightning-fast script!
No other penny auction script can beat its speed!
Because, they are over-bloated and over-loading data all the time which in turn cannot run on less powerful servers which most people can afford.
————————————-Server and Software Requirements————————————-
1. Linux OS, Apache Server, MySql Database, PHP Language
2. Apache Server 2.2.15 or better
3. PHP 5.2.4 or better
4. Server API Apache 2 Handler (CGI/FCGI is a bad idea!)
5. Latest ImageMagick
6. Latest GD Library
7. Latest EXPAT Library
8. Latest OpenSSL
9. MCRYPT Library (libmcrypt v.2.4 or better)
10. mod_rewrite module loaded
11. Apache Web Server (running on a Windows Server is a bad idea!)
12. Directory: (files/) should be set to 777 chmod
13. Directory: (ia_dump/) should be set to 777 chmod
14. If you want to run credit/debit cards processor then you must have a merchant account with LinkPoint EFT Service (apply now!)
(nothing else unless otherwise instructed at later times)
~~~~~~~~~~~~~~~~~~~~~~~~~~~~~~~~~~~~~~~~~~~~~~~~~~~~~
Here are the screenshots for those who are interested of what's in the admin panel and how it looks like:
ADMIN SCREENSHOTS: