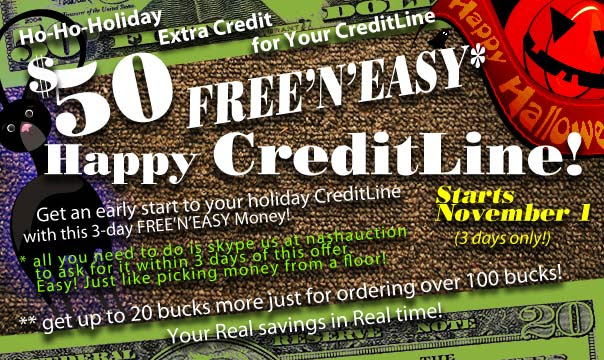 Ho-Ho-Holiday Extra 50 bucks for your CreditLine!
Starts on November 1 and for 3 days only!
To receive 50 bucks credit for your CreditLine, all you have to do is
to skype us at nashauction and mention free $50 for your creditline.
These extra 50 bucks can be used to purchase any nash products in nashop,
also your CreditLine is good to pay for any custom skin or any custom project!
NEVER MISS ANY OFFERS FROM NASH